Adamstown Rosebud

vs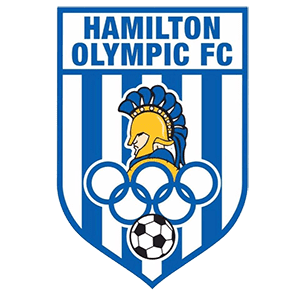 Hamilton Olympic
Recap
Two teams searching for their first win of the season met under the Saturday sunset, but it took until Adamstown Oval was floodlit for the visitors to find a breakthrough and claim victory.
It was a match which didn't see either side make a huge impression, but a 63rd Jed Honery goal was enough to see Hamilton through.
The winner came after a quick counter-attack from the back, with Tom Davies clearing the ball out to Scott Pettit on the wing. Pettit ran to the byline and squared it up for Honery, who took a touch and buried it past an inrushing Isaac Terry to score the only goal of the match.
Adamstown had the first real chance of the match, after a Matt Sokulsky tackle on Hamilton's Kyle Hodges won the ball for Connor Heydon, who had his shot turned around the post by Tyler Warren.
Olympic went close in the 18th minute, but Scott Pettit put his header just wide of the post after a nice ball in from Leo Bertos.
Rosebud went after a goal once Hamilton took the lead, and came close in the final ten minutes with Jordan Elphick turning a header at the 'keeper.
It was Olympic who nearly made it two in the 90th minute though, prevented by Terry in goal who just managed to get a hand to a Scott Pettit chip which looked destined for the goal.
Adamstown boss Shane Cansdell-Sherriff was disappointed not to walk away with the three points.
"I have to look at the bigger picture and look at the fact we had four players playing their second game of NPL, four players stepped up to the mark and handled the level, pace and physicality of it," Cansdell-Sherriff said.
"That for me shows a lot more than the result at the end of the day, because if they can stand up and play like that week in, week out and achieve that higher level then it won't be too long before we see good results against good sides.
"They [Hamilton] are a good side, first half they confused us a little bit and we failed to deal with a couple of situations we spoke about prior to the game, but second half we got on top of that and took the game to them.
"After their goal went in, the game changed completely and we kept pushing and pushing and pushing, and had we finished our chances or had a little more quality in the final third it could've been a different game."
Details
| Date | Time | League | Season |
| --- | --- | --- | --- |
| 24 March 2018 | 6:30 pm | National Premier League | 2018 |
Results
| | |
| --- | --- |
| Adamstown Rosebud | 0 |
| Hamilton Olympic | 1 |